Things have been quiet on the LeadingLight website lately and I'd like to ask for your help. In case you're wondering what I've been up to, and how you can help me, please read on…
Now effectively unemployed, I've been dedicating my time to becoming a full-time photographer and videographer/filmmaker, but it's an ongoing struggle. It's not as easy to establish myself in this market as it once was and I wish a were making more progress in finding potential clients. There are a few key areas where I could really do with some help, so please read below and get in touch if you think you might be able to help.
So if I have so much time on my hands, why the radio-silence? Well, the good news is that I've been busy filming and editing a couple of video projects with local company Spike Productions. This has taken up much of my time lately and although I've also managed to get down to the south coast for a few sunset photos, I haven't got round to editing many and adding them to the website. Much of my time has been taken in the background trying to contact potential markets and clients.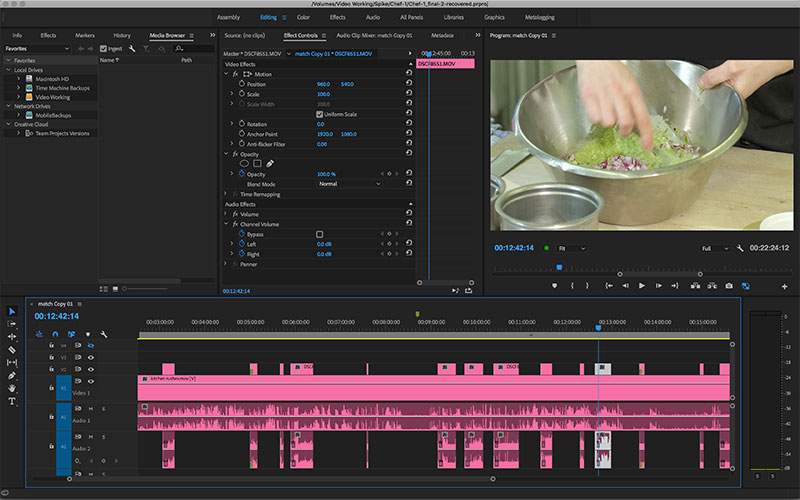 You may have seen that I've been searching for people to model for portrait photographs too. I've had a handful of interested people contact me, but far fewer than I'd hoped for. Due to the unpredictable weather, other people's and indeed my own availability, I haven't yet managed to organise many shoots. If you're one of those who contacted me, don't worry - I haven't forgotten about you and will be in touch as soon as possible. I'm very keen to do as much outdoor 'environmental portraiture' as possible. however the dark evenings and crazy weather at this time of year makes this difficult and without access to studio space, I am somewhat limited. I do now have a full mobile studio so I can easily build a temporary studio, with a full lighting setup, in any location, indoors or outside.
Would you like to help me?
We can't all be good at everything and many of us creative-types are not always the best business people. I would be very grateful if you think you could help, or know somebody who might, in the following areas. You can also help simply by sharing this page with everyone you know; someone always knows someone, even if they don't know it!
Clients
PR companies, Marketing departments, corporate and small businesses and individuals… If you need high-quality photography or video/filmmaking, I can help. Whether it's product photography, people, events, property, something else entirely, corporate or private, I'm available 24/7 with a quick turnaround and I guarantee you'll love the results.
Business guidance
I could really benefit from some guidance in promoting my services and finding new clients on a low budget. If you've been successful in business and/or marketing, or know someone who has and would like to help, I would value a discussion with you.
Indoor space
I need a studio, but I can't at this stage afford to rent a place full-time. I need to find some empty space that I can use occasionally for studio work. My kit can easily be packed away after each session so it doesn't need to stay up when not in use. Ideally the space would have a reasonably high ceiling, at least 7ft and 8ft-wide by 9ft-long but, the bigger the better. We could agree suitable times for use. If you have some space that you think might be suitable, I'd love to come and take a look.
People
I need to stop using the word 'model' as I think it scares off a lot of very suitable people. I need to build a larger portfolio and for that I need people to photograph. I can't afford to pay you but I can give you the full-resolution final images to use as you wish. You do not need to have modelling experience, in fact very few people in Guernsey do. You just need to have some confidence in front of the camera, in a very relaxed environment. We will experiment with posing and work together to produce some great photographs. If things work out, I'd like to think I would be able to offer you paid work in future.
I would also like to find makeup artists and stylists whom I could work with under a similar agreement. I know very little about fashion and makeup and would love to find someone who could help me out with clothing, makeup and perhaps even set design. You might be a student who needs to build a portfolio of your work, or simply someone who likes to experiment in one of these areas and would love to see your work photographed well.
---
Thank you for reading this post. Even if you're unable to help with any of the above, you can certainly help me by clicking the share buttons on this page. I am doing as much as I can to show people I'm here, but when you click the 'share' button, you will help me immensely in gaining a wider audience.
Thanks again,
Dan.