Back in January I had the opportunity to spend a few days on the island of Herm. Typically visited during the warm summer months, Herm transforms into a virtually deserted, windswept but beautiful wilderness in the depths of winter.
The strongest storm of the season set in shortly after my arrival. The snow I had hoped for never materialised but the storm forced me indoors for almost 24 hours. I attempted to head out and explore several times but the wind literally threatened to carry me off the tiny island and the driving horizontal rain was more than my sensitive camera equipment could cope with, let-alone a couple of layers of skin on my face!
I did however, manage to capture the stunning panorama at the top of this page before the full force of the storm set in. This photo depicts Oyster Point on the north-western corner of the island, where the land stops abruptly and the sea begins. Even then I had difficulty keeping balance with the strengthening wind on my back; my new super-sturdy tripod even took a tumble, thankfully sans-camera. To avoid wind-shake blurring the image, I hung most of my body weight on the hook beneath the tripod's centre plate, shooting in-between the stronger gusts.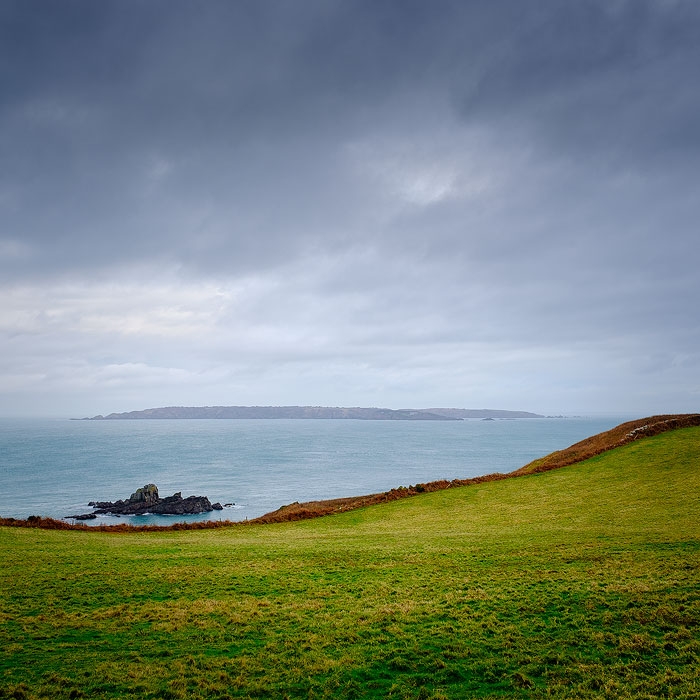 View across a Herm field looking toward Sark on a stormy day.
Once the tempest had subsided, I ventured back outdoors and spent my remaining time rambling and rediscovering the island that was once my childhood summertime playground. Much had changed but much remains just as I remember it. A unique feature on Herm are its drystone granite walls separating parcels of land. Their almost sculptural quality caught my attention and led me to begin composing my shots with, for some reason, a square crop in mind.
Although it was a square image that once won me the Guernsey Eisteddfod's Photographer's Award, I've rarely felt compelled to shoot in that format, yet there I was on a new mission to capture Herm's beauty in squares. Looking back at these photos, they almost have an abstract quality and I suppose I was captivated by a different creative approach. In landscape photography I rarely zoom in very far, generally preferring a wide field-of-view, as the main image above so clearly demonstrates. It is no accident that most landscapes are rectangular - panoramas being the extreme example of this. Our goal is to make you feel as if you're in the scene and that's best achieved by wrapping it around your horizontal field of vision. I enjoy these moments when a whole new way of seeing suddenly becomes available and opportunities to photograph things differently present themselves. When you've become accustomed to visualising the world within a certain range of focal-lengths, it can be very freeing to remind yourself occasionally to 'see' in telephoto, or square instead of rectangle.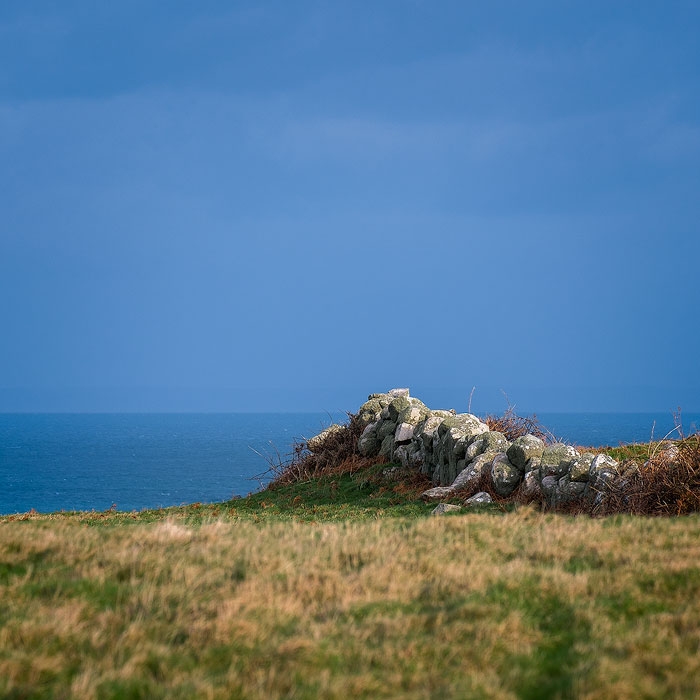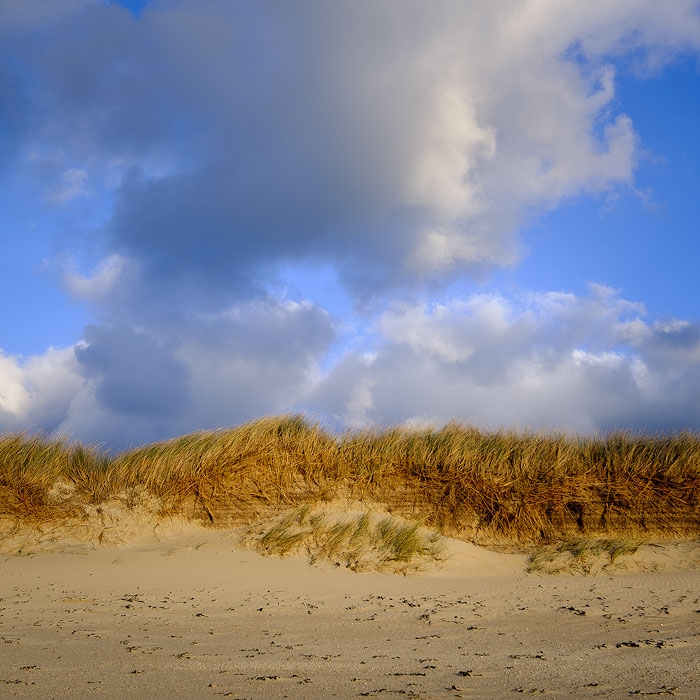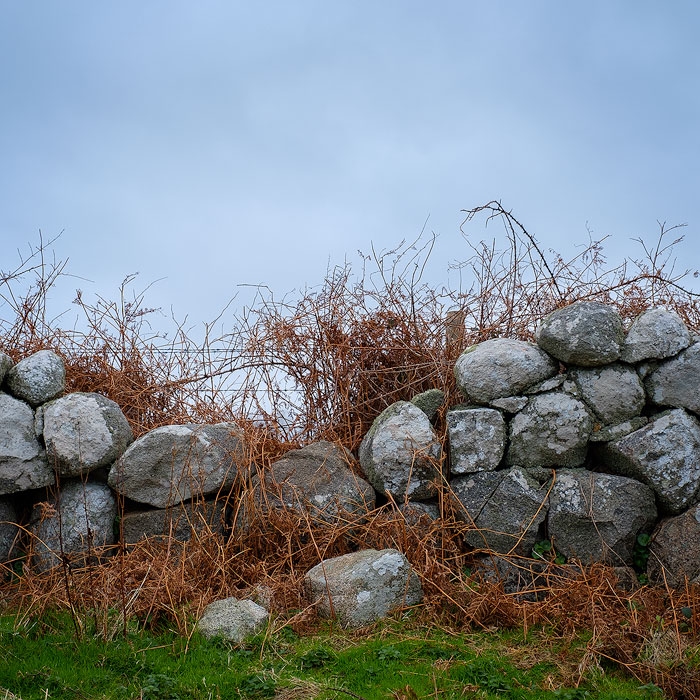 What do you think - does Herm look better in squares? Let me know in the comments section below.
Please help me get seen
I'm really grateful to you for taking the time to view this page. Please feel free to leave a reply below and if you like what you've seen, you'll be doing me a huge favour by sharing this page with the social media buttons above.
These images are available to buy
The 'Buy' button above will take you to our sister-site RockStock where you can buy these images and many others as a download or a stunning print with a wide variety of options and sizes.